A feeling of home in megapixels
Just a few seconds is all that it takes for a prospective buyer to decide whether they find a property attractive or not. The visual impression is therefore the most important element of any sales documentation. In other words, real estate photography is about much more than just high-resolution images. It is all about conveying a certain feeling. We present your property in its very best light.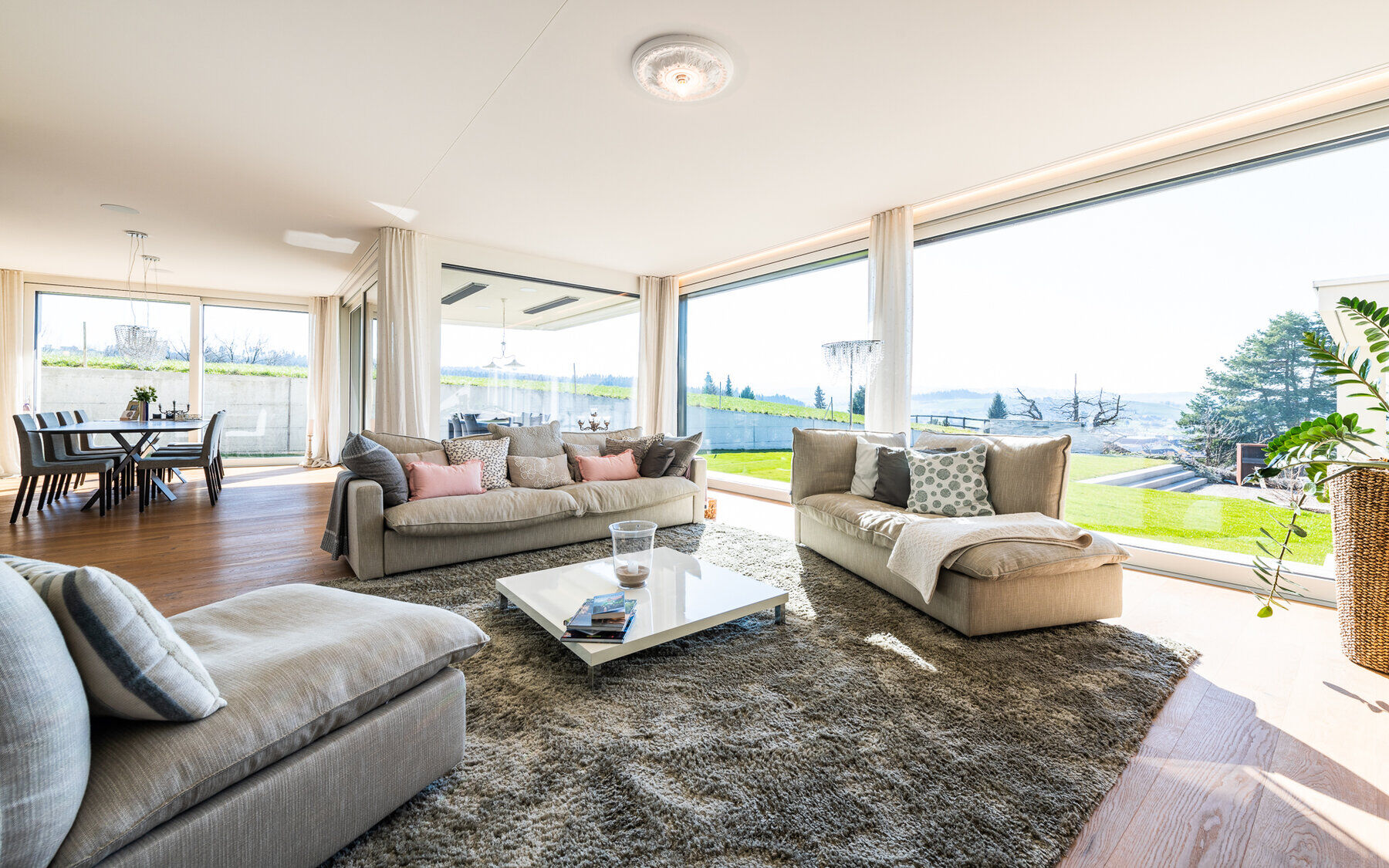 Stand out from the market with full resolution
Professional real estate photography depends on many factors that come together to achieve an optimal result. It is not without good reason that a picture says more than 1,000 words. With our photographs, your property tells a story that is beyond comparison.

Optimum viewing angles and cleverly placed anchor points offer interested parties a realistic feeling of size references and room layout. This helps them to get an idea of the property's floor plan just from looking at the pictures. We also pay particular attention to the property's special features: Each property has its unique advantages unlike any other. Perfectly composed images direct the viewer's attention to these specific features.
The best technology for full resolution
Our recipe for success with first-class real estate photography: experienced property photographers behind the lens, high-quality photographic technology and powerful image editing software.
Light-intensive, wide-angle camera
To bring your documentation to life, we photograph your property using a light-intensive, wide-angle camera and special lighting technology. This enables us to capture every detail with the highest precision.
High Dynamic Range Images
We work with high-contrast images to make the shots appear lifelike. This helps us to avoid over- and underexposure and better preserve the image details. HDMI is also ideal for image editing.
Professional image editing
During post-production, we handle the finishing touches to your property pictures: Colours are made to shine, the right contrasts are set and minor defects are retouched. When it comes to vivid and powerful images, we leave nothing to chance.
Get in touch
Have we piqued your interest? Or do you have any further questions? We would be delighted to help you.